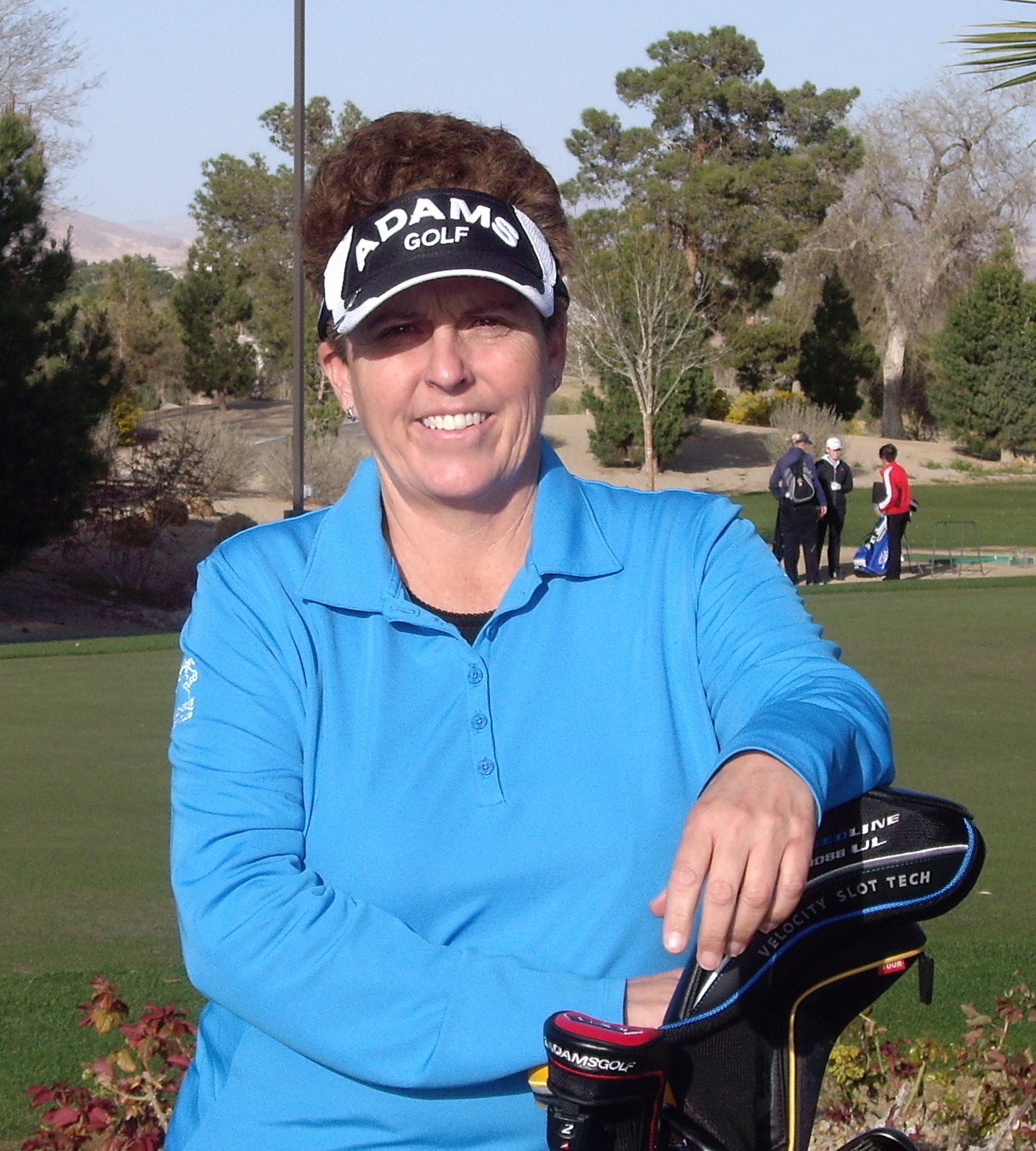 Kerri Clark
Jennifer Alexander
We are LPGA Teaching & Club Professional Class A Members
Kerri Clark LPGA
Kerri grew up in Las Vegas and was the Nevada State Champion in High School. She then went to Weber State in Utah and had a great four years on the golf team. She is in the Weber State Sports Hall of Fame.

She went to the LPGA Qualification School and qualified on her first attempt. She went on to do well in the LPGA and also on the Ladies European Tour.

Kerri Started teaching golf in 1996 with John Jacobs Golf. After leaving Jacobs, she moved to Olympia, Washington, where she was Director of Instruction for Family Golf Centers. There she was in charge of all instruction programs form private, group and camps for all ages.

In 2001, she moved back to Vegas to run the Nike Learning Center at Wildhorse Golf Club and is currently the Director of Instruction Wildhorse Golf Academy. She is the Founder of our school, Las Vegas Women's Golf School.

Kerri is in the 2017 Las Vegas Golf Hall of Fame and the 2019 Nevada High School Interscholastic Association.
Jennifer Alexander LPGA
Jennifer learned to play golf at the age of nine and hasn't looked back. She has a tremendous amount of tournament experience as an amateur and professional.

Jennifer is a retired Air Force L

ieutenant Colonel and then worked at a corporation in San Francisco. In 2002, Jennifer left her position in San Francisco and spent 16 months at the Golf Academy of America in San Diego where she graduated Valedictorian with a degree in Golf Management and Teaching. Jennifer is in the top 100 Alumni of the Golf Academy of America. She then was the Tournament Director for amateurgolf.com directing tournaments all over California and Oregon. Ask her about Bandon Dunes! In 2005, Jennifer accepted a teaching position at Crystal Springs Golf Course just south of San Francisco.

Jennifer has given over 20,000 private lessons and teaches at Las Vegas Golf Club. She runs the best and largest girls golf program in Nevada. In 2017, Jennifer received the Sandy LaBauve award for the being the top Girls Golf Site Director in the LPGA. She recently received the 2019 LPGA Presidents Award, which is one of the highest and most prestigious awards for the LPGA Teaching & Club Professionals.